Call or Order Online for Pickup
Giovanni Faraone came to the United States from Sicily in 2000 to seek a better future for himself and to try to achieve the American Dream. After moving to the Hanover area and working for other family members that were already part of the community, he sought to take the next step and open his own restaurant. In 2010, that dream was realized when he opened Giovanni's Pizza & Italian Restaurant in Hanover on Blooming Grove Road.
Our customers are not customers to us but instead are friends and family.
His goal is simple, to make great tasting food and to serve the community. Everything at Giovanni's Pizza is made from scratch with a tremendous amount of care and attention to detail to give you a taste of Italy. Giovanni himself can be found in the restaurant cooking and overseeing the business to help provide something else that is an Italian staple, treating customers like family.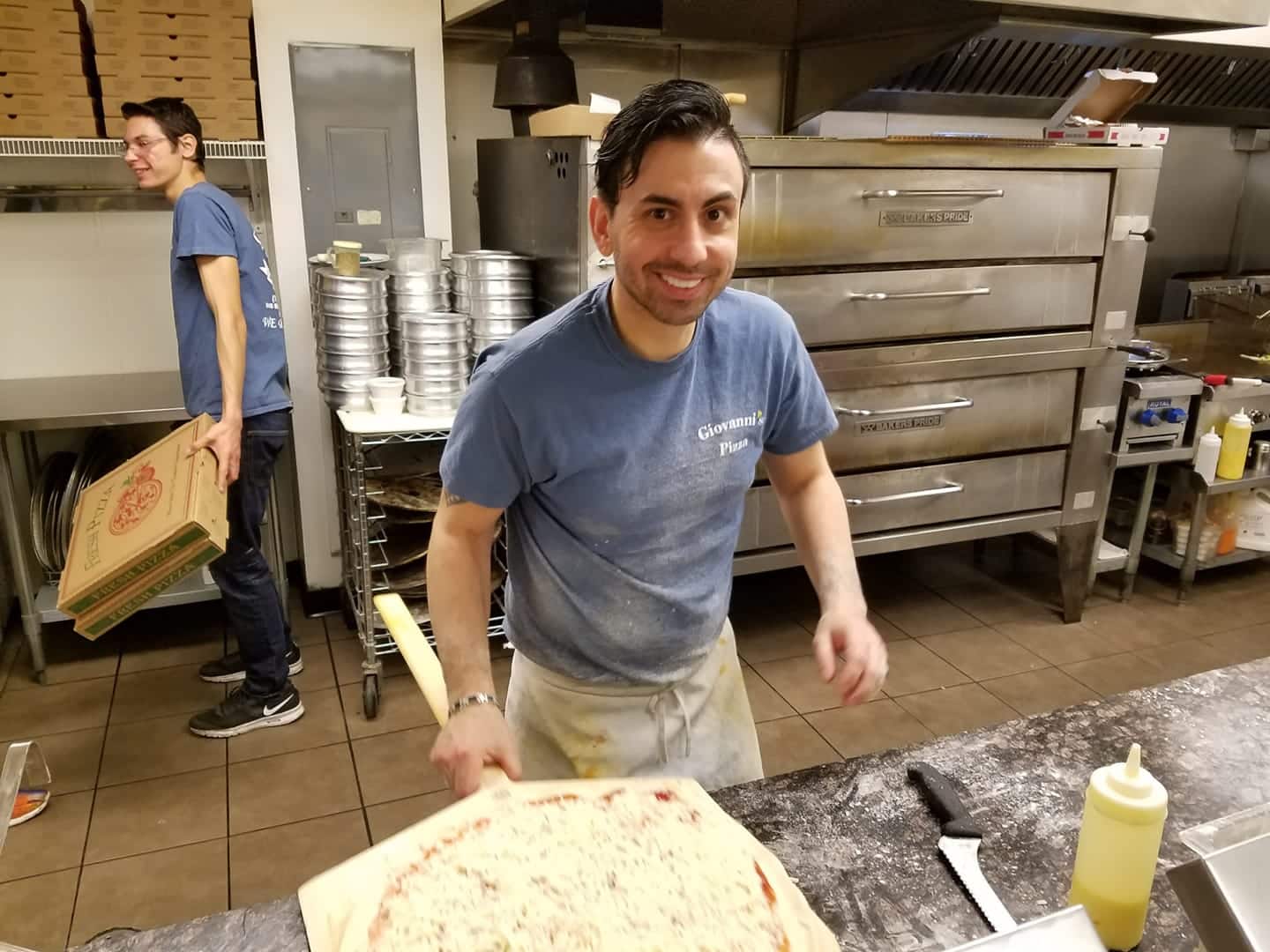 Giovanni's Pizza & Italian Restaurant strives to provide a clean and inviting atmosphere for our customers to dine and we take pride in keeping our restaurant spotless. Our patrons know that their food is the highest quality and we are ServSafe certified. Our staff is well-trained, friendly, and personable to provide the highest level of service to our diners.
If you are looking for an authentic taste of Italy in the Hanover area then stop in, carry-out, or call for delivery from Giovanni's Pizza & Italian Restaurant!
Ciao and benvenuto to Giovanni's Pizza!
Our mission is to serve our community and patrons by providing accurately prepared food and friendly, personable service.
We will forever strive to earn the patronage of new and already loyal customers by maintaining an attitude of continuous improvement and listening to the valuable feedback of everyone offering it.